Join the Presidio Trust's Wildlife Ecologist Jonathan Young for the very first reintroduction to Mountain Lake of a long-lost species of native fish. Three-spine stickleback, Mountain Lake's only species of native fish, were wiped out of the Lake because of invasive species and habitat loss. Ecological restoration work over the last several years has led to this important moment: The lake is now healthy and clean enough for the stickleback to make their splashy return!
Wednesday, April 1st at 2:30pm
Near the east shore benches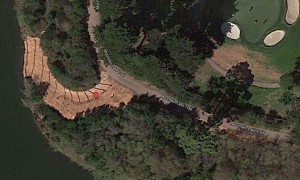 Come see these cool, local fish up close! Ask Jonathan your questions about these amazing creatures and other park wildlife.
No RSVP required.
Contact Jason Lisenby at [email protected] or (415) 561-2709.
PS. If you cannot make this event, the Presidio Trust will be doing additional Mountain Lake reintroductions several more times throughout this summer (and beyond).  These events will be announced or built into events like our popular Science Saturdays.