The San Francisco Controller's Office has issued the annual San Francisco Park Maintenance Standards Annual Report for fiscal year (FY) 2011-12. On average, scores increased slightly from last year and the majority of parks (90%) continue to score above 80%.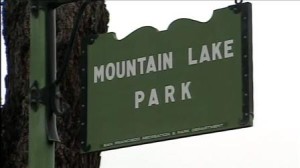 The City Services Auditor was created by San Francisco voters in 2003 to report on the level and effectiveness of our public services. The 7th year report shows Mountain Lake Park scoring at 88%, a one percent decline from the previous year. Within the northwest section of San Francisco, both Fulton Playground and Park Presidio were among the lowest 10 scored parks in San Francisco. For this past fiscal year, Park Presidio scored the lowest of any park in San Francisco! We are now seeing some progress in 2013.
Since its inception in 2004, an ongoing challenge of the Service Audit is to have realistic benchmarks for city auditors and Recreation and Park staff. Each needs to agree on evaluation and reporting standards; even after 7 years this appears to still be an elusive goal.
For more information the PDF report is publicly available from the San Francisco Controllers Office.