More than 80 volunteers gathered in the rain on Saturday February 8 to plant at least 600 native plants in Mountain Lake Park and in the "north arm" of Mountain Lake.
The Presidio Trust has done extensive work to open up both the north and east arms of the lake. Both of these areas had become overgrown with invasive non-native plants such as Himalayan Blackberries and Eucalyptus.
For the first time in generations, a visitor can see all the way from the north end of the lake across the water to the park and houses to the south. A walk around the back road may surprise you!
The Presidio Trust has transitioned the Mountain Lake project from the "remediation" to the "restoration" phase. In the first stage, the lake was dredged to remove toxic materials and restore its depth. The so-called "east arm" and "north arm" were cleared of accumulated noxious plants and debris. In the second stage, the lake and two "arms" will be restored with native plants and, in the lake, native fauna.
Looking south from the "north arm"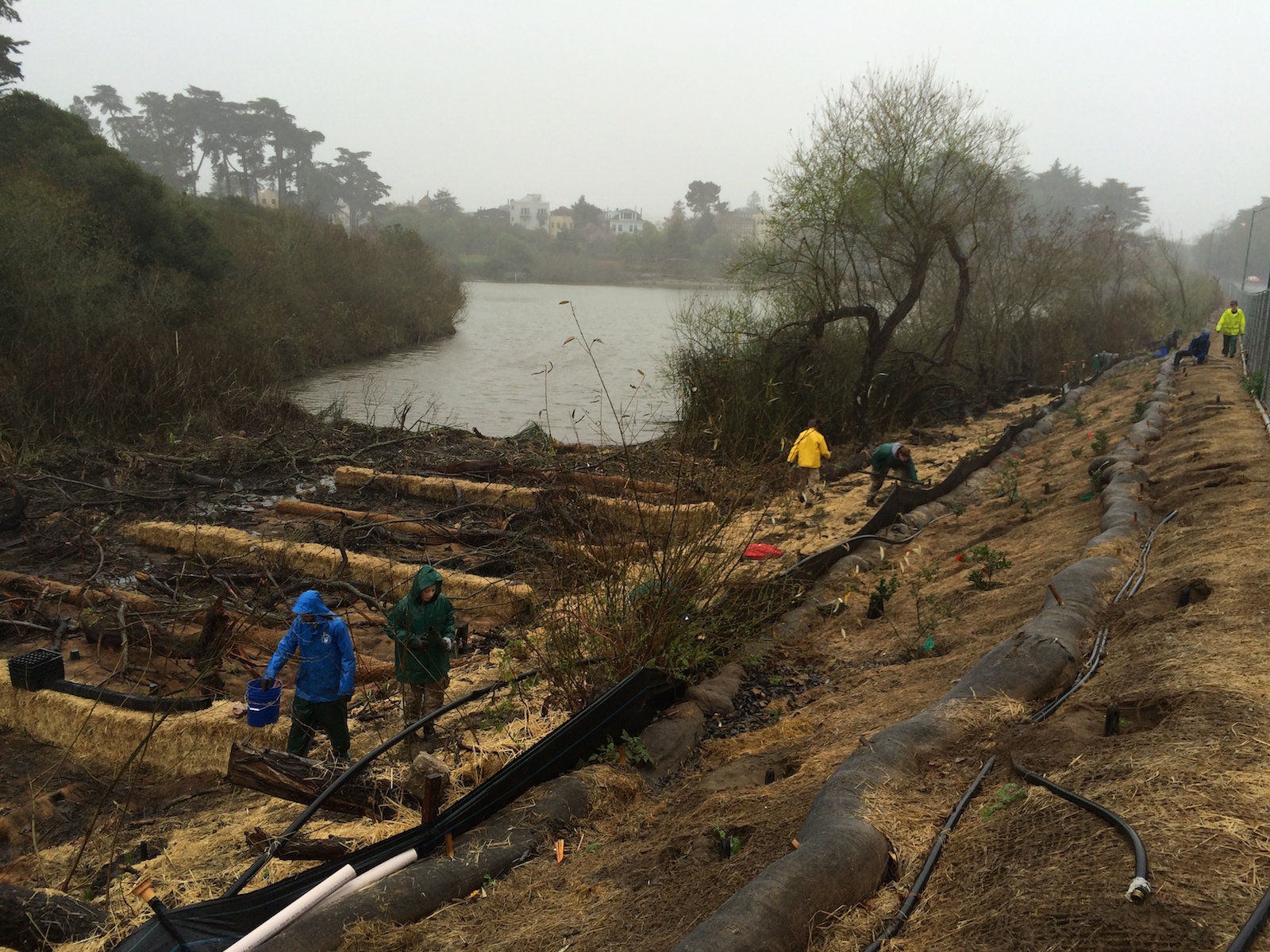 Looking north