Join San Francisco Recreation and Parks and community partners to celebrate the grand re-​opening of this beloved community playground. A short ceremony will be followed by a nature walk near the lake and refreshments from Angelina's Cafe! Bring the kids and be among the first to play on the new equipment!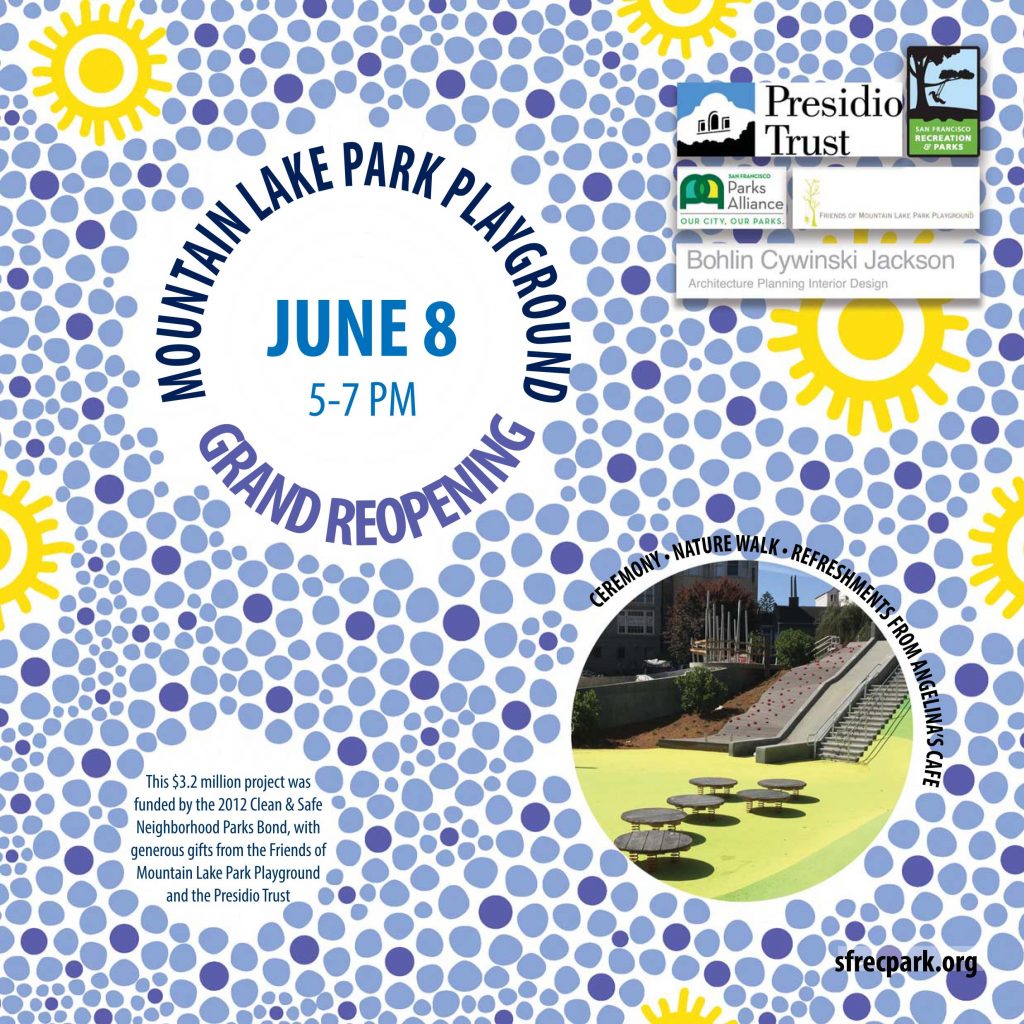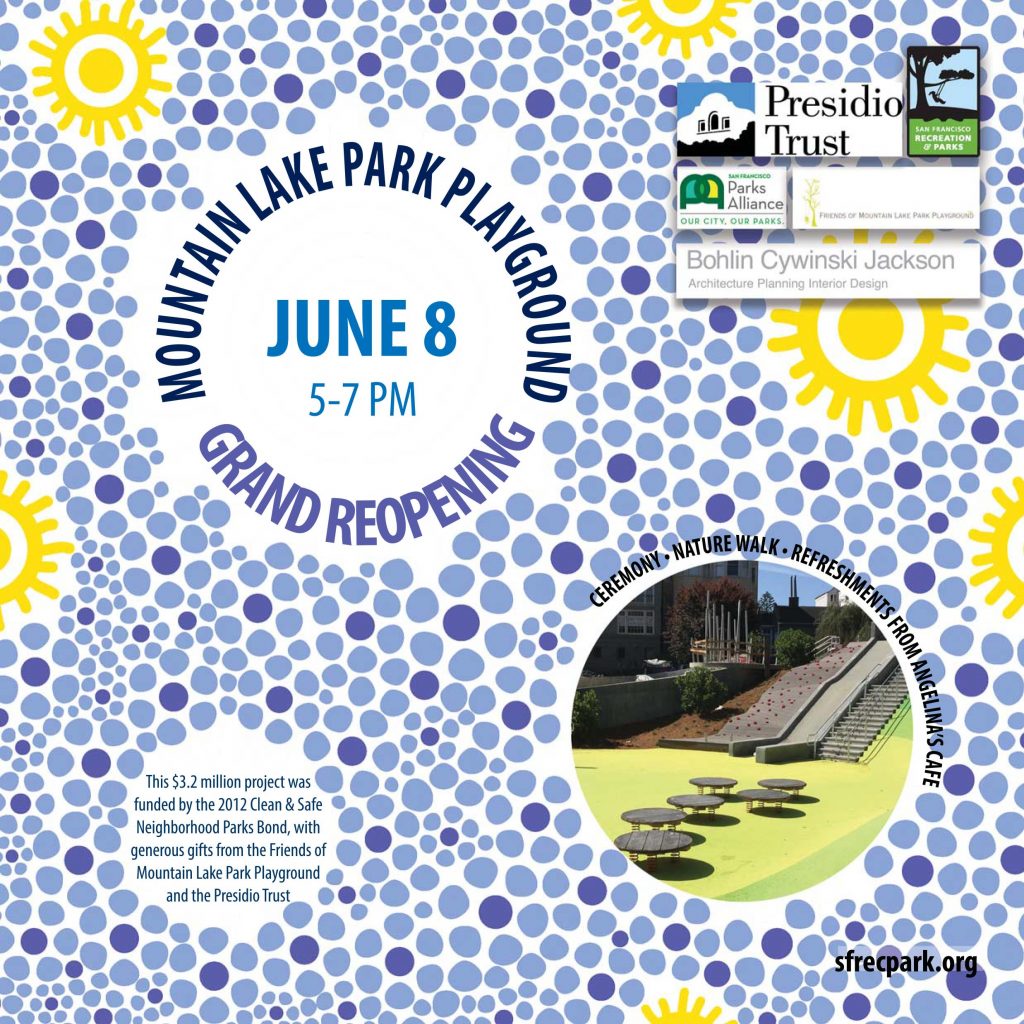 Thursday, June 8, 2017, 5PM-7PM
Mountain Lake Park
12th Avenue and Lake Street Entrance
San Francisco Rec and Park
Presidio Trust
This $3 million dollar project was funded by the 2012 Clean & Safe Neighborhood Parks Bond, with support from the Friends of Mountain Lake Park Playground and the Presidio Trust.